History
Reputations are built over time and, in healthcare, defined by excellence in patient care. Trust is earned through evidence-based medical practices and outstanding treatment.
From the very beginning, in 1955, Spokane Eye Clinic has offered the highest quality eye care in the Inland Northwest. As the region's leading eye care center, we have developed a reputation for delivering the most advanced, specialized treatment and services.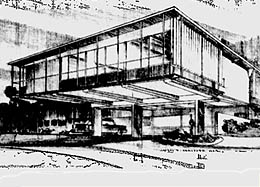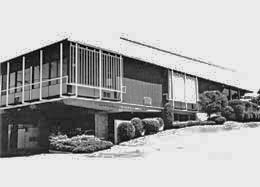 Spokane Eye Clinic grew from two doctors in 1955 to nine doctors in 1982, and now has more than two dozen of the best doctors from around the country.
Spokane Eye Clinic has a long history in Spokane and serving the Inland Northwest. We continue to build on our tradition of excellence by investing in the future to serve the growing needs of our patients. We have multiple locations in South/Downtown Spokane, North Spokane, and Spokane Valley. In 2009 we built a state-of-the-art clinic and surgery center near downtown and the medical core on Spokane's South Hill to meet the growing needs of Inland Northwest patients. We are unique in that collectively, we are the only comprehensive eye care facility in Central and Eastern Washington and North Idaho.
Spokane Eye Clinic is comprised of four entities:
Spokane Eye Clinic (SEC) is a group practice of talented, well-trained and highly regarded eye doctors. Our physicians and professional staff can diagnose and treat all diseases of the eye. Our medical doctors have completed one or more years of fellowship training in one of the recognized sub-specialties of ophthalmology: retina; glaucoma; oculoplastics; pediatrics; and cornea and external eye disease. The Clinic also offers traditional services such as comprehensive eye examinations and contact lenses. SEC's reputation for quality and specialized care manifests itself as a "referral center" for eye care, drawing patients from referral colleagues throughout Washington, Idaho, Western Montana, and Canada. Our four clinics in Spokane are geographically distributed to offer convenience to residents of the Spokane Valley Clinic, North Spokane Clinic, South/Downtown Spokane Clinic. Three of our locations have contact lens and optical departments.
Spokane Eye Surgery Center (SESC) provides surgical treatment in a Medicare-approved, state-of-the-art ambulatory surgery center (also known as an ASC) that is dedicated to excellence in eye surgery. The Surgery Center is located on the second floor of the South/Downtown Spokane Eye Clinic.
Spokane Optical Company (SOC) is located in three of our clinics and is partnership-owned and managed by the physicians of Spokane Eye Clinic. SOC employs experienced, licensed opticians who dispense high-quality eyeglass frames, lenses, and eye care products. Spokane Optical Company provides full-service dispensing and manufacturing and finishes prescription lenses for glasses.
Spokane Eye Clinic Research (SECR) was added in 2011 and allows many of our physicians the opportunity to participate in research studies on the cutting-edge of new technology for various eye care conditions.
To schedule an appointment, call (509) 456-0107